When it comes to kitchen decor, sometimes simple is better than complicated. If you choose to go full-in on a theme, the resulting look can take away from the comfortable feeling of your kitchen. Plus, you may get tired of a theme over time, and regret investing in the design.
To give yourself the space to change the theme of your kitchen, try going for a monotone space. This way, you can update it based on the season or newest trends with accessories! Instead of changing the entire look of your kitchen, you can head out to the store and pick up seasonal tea towels or fresh flowers to spruce it up.
Consider a neutral option that will look great with any accessories, such as white kitchen cabinets. These cabinets are simple, understated, and will allow you more creative freedom.
High-Gloss Adds Shine
If you want to class up your kitchen, high-gloss white cabinets are the way to go. You can pair these cabinets with marble or quartz countertops to make a beautiful statement. When it comes to cabinet pulls or other hardware, consider using glass knobs or matte black handles.
You can make the kitchen even more glitzy by using crystallized glass counters. These counters will involve more maintenance than materials like quartz. Remember to polish your glass counters after preparing a meal or before hosting company to keep them bright.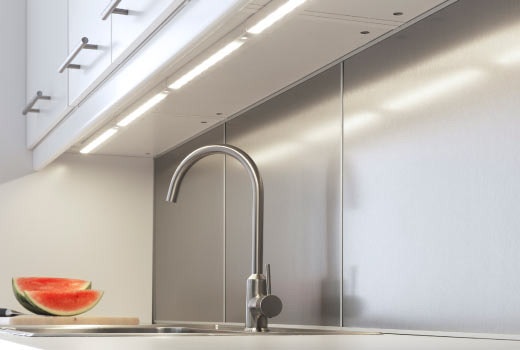 Light it Up
Adding lighting under your upper cabinets can transform your kitchen workspace. With white kitchen cabinets and counters, this light will only be enhanced. Task lighting adds a pleasant, soft glow to your workspace, and can be very helpful.
Overhead lights in an all-white kitchen may be a bit too bright for most eyes. But with under-cabinet lighting, your workspace is lighter and softer. This is often easier on your eyes, and can make it easier to read your cookbooks or recipes on your iPad.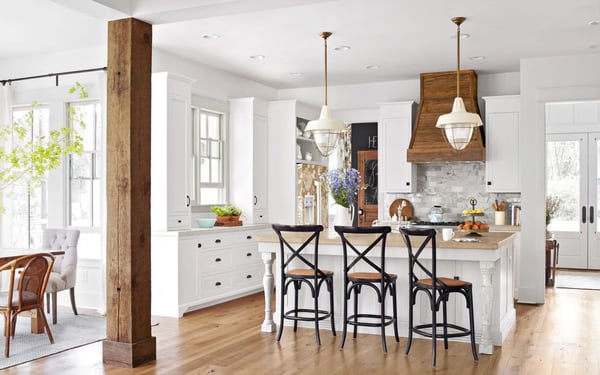 Farm House Chic
It is the age of farm house decor, and with that comes white shaker cabinets and shiplap. If you've always dreamt of living in one of Joanna Gaines's designs, a great place to start is your kitchen cabinets.
Shaker style cabinets are simple, and feature clean lines that look great with any style of countertop. From butcher block to granite or marble, everything looks great when paired with simple cabinets.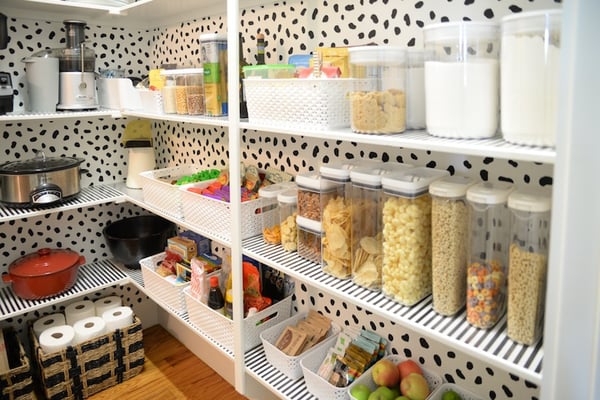 Spruce Up Your Pantry Cabinets
Do you find the idea of white cabinets ideal but want a little bit more personality in your kitchen? Add some vibrant wallpaper or project paper to the inside of your pantry cabinet to spruce up the space! You can also line the insides of your drawers with a complimentary paper to add some pizazz.
If a pattern is too in-your-face for your taste, paint the inside of your cabinets a bright (or pastel) colour! This looks great, especially when you have glass upper cabinets.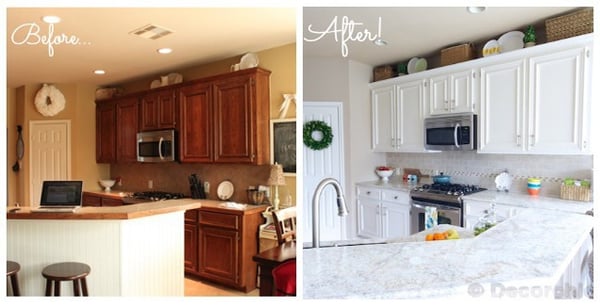 Tips for Painting Cabinets
Start your cabinet painting project by protecting your counters with rosin paper. Use painter's tape to cover your counters with builder's paper to keep paint off of your countertops.
Then, remove the doors from your cabinets, and take the drawers out of the cabinets. Use a screwdriver to remove the hardware from the cabinets, and put the hardware in a safe place.
Label the doors after you remove them, so that you can put them back in the right place after painting. For more tips for painting your kitchen cabinets, check out this article from Family Handyman.
---
If simplicity and cleanliness is your goal, then white kitchen cabinets may be the solution. Be sure to stop into your local Vague & Vogue showroom to discuss your kitchen goals with one of our consultants. Our team will help you create your perfect kitchen or bathroom, so stop in any time!