Charming warmth is the perfect way to describe cottage style. Cottage decorating styles often incorporate flea market finds, sweet and chic, or eclectically vintage.
You don't need to head up north to get the cottage feel. Whether you prefer rustic or modern cottage aesthetic, you can bring the look home. Creating a cottage bathroom is a great way to freshen up your current bathroom. Here are some tips for creating a cottage bathroom at home: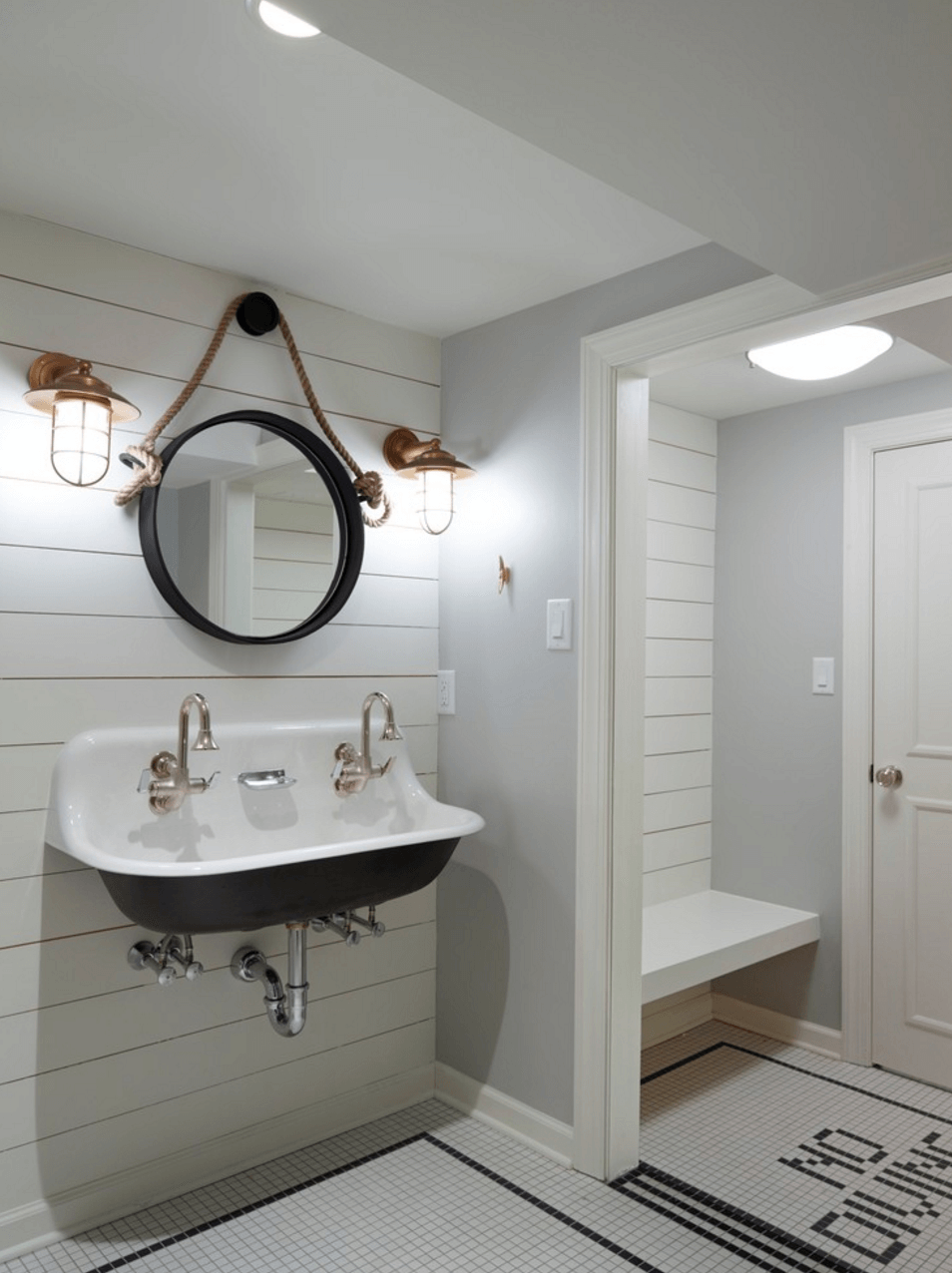 Go Nautical
Get the seaside spirit while maintaining a rustic look with hints of nautical influences. Try porthole-shaped mirrors above your bathroom vanity or sink to enhance the maritime vibe.
You can also get a nautical feel with cottage light fixtures like caged ship lights. BHG also recommends using wooden accents or wood walls and a farmhouse-style trough sink. A tiled floor in a classic pattern completes the look.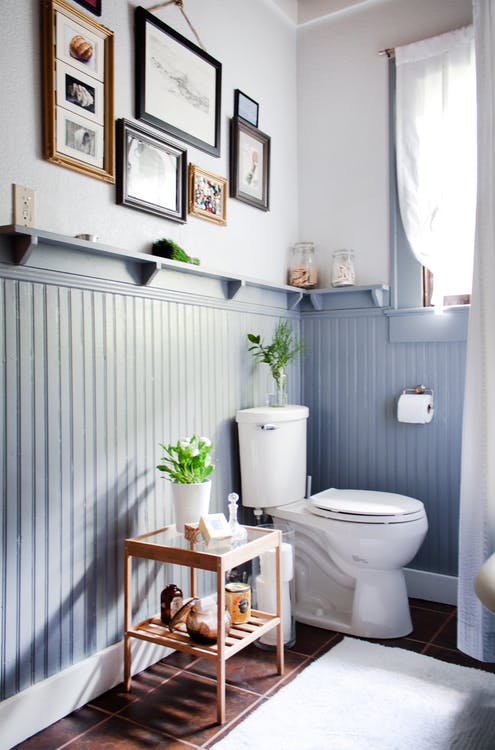 Image Credit
Beadboard, beadboard, beadboard
Grooved wood panels are an iconic element of cottage-style decorating for any room. Beadboard is a versatile material that can be used from ceilings to furniture. Consider covering your bathrooms ceilings and walls in beaded board or wainscoting (covering the lower portion of the wall). You can also wrap furniture in the material.
Place the beadboard vertically for a traditional cottage look. Want a newer cottage vibe? Try hanging it horizontally. Paint it solid for a clean look or antique a painted surface to add even more character to the panelling.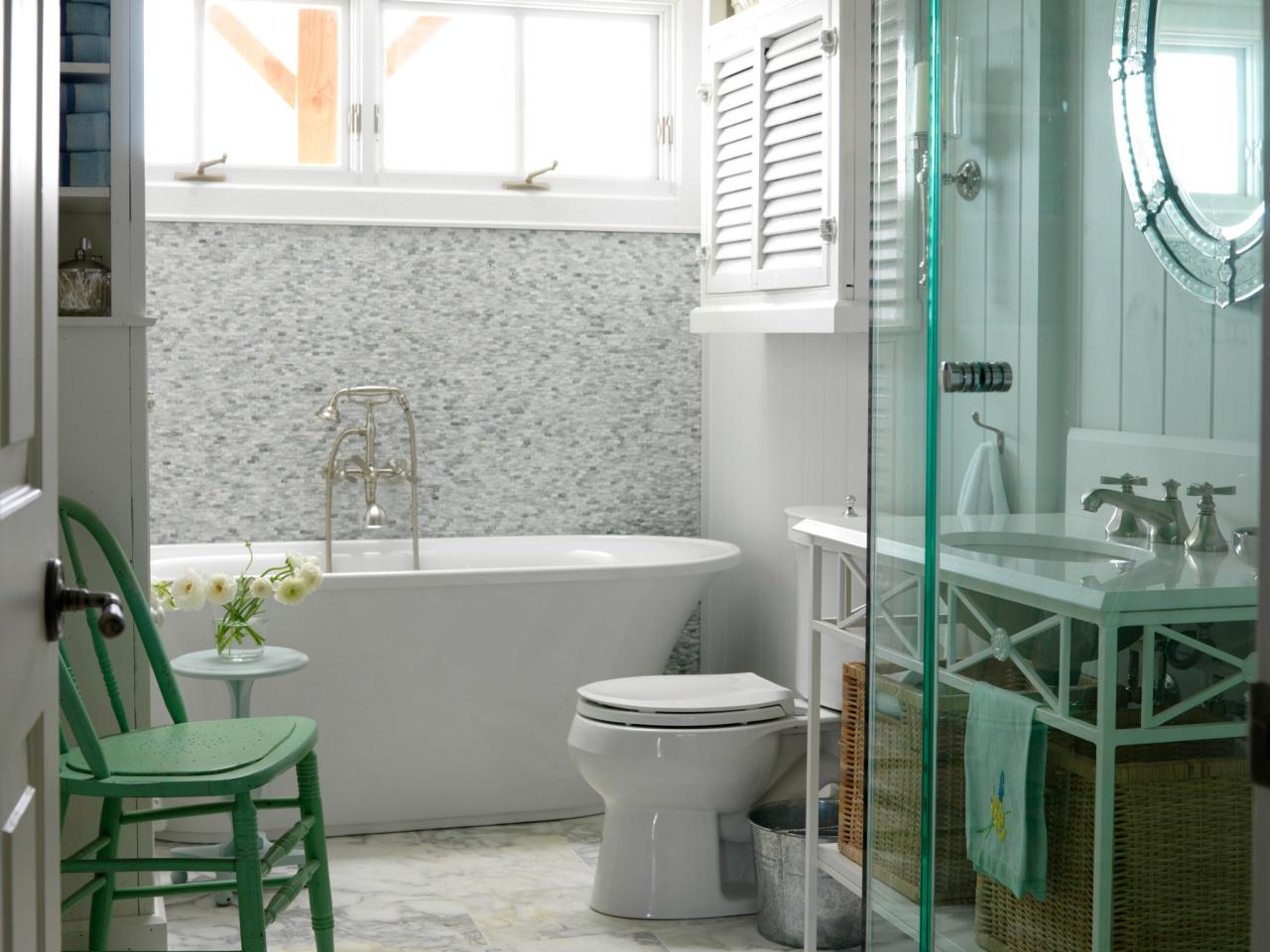 Use tile to turn up the cottage feel
Tiling is a great way to enhance the cottage vibe in your bathroom, no matter the size. You can use tiles either inside the shower or out. Try using smaller mosaic tiles on one wall of your tiled shower stall to break up the large solid tile used elsewhere.
You can use small glass tiles outside the shower, inlaid into the floor in a carpet style. For even more of a seaside style, install the same small glass tiles in the backsplash and on the shower walls.

Customize it
Custom touches and unique rustic features will make your cottage bathroom stand apart from other rustic bathrooms. Vanities can be used as a standout piece, while also offering plenty of storage. For smaller bathrooms that can't fit a full vanity, consider a custom-made medicine cabinet or double medicine cabinet. Other custom features that complete the look include trough-style sinks, two wall-mounted faucets and pretty glassware.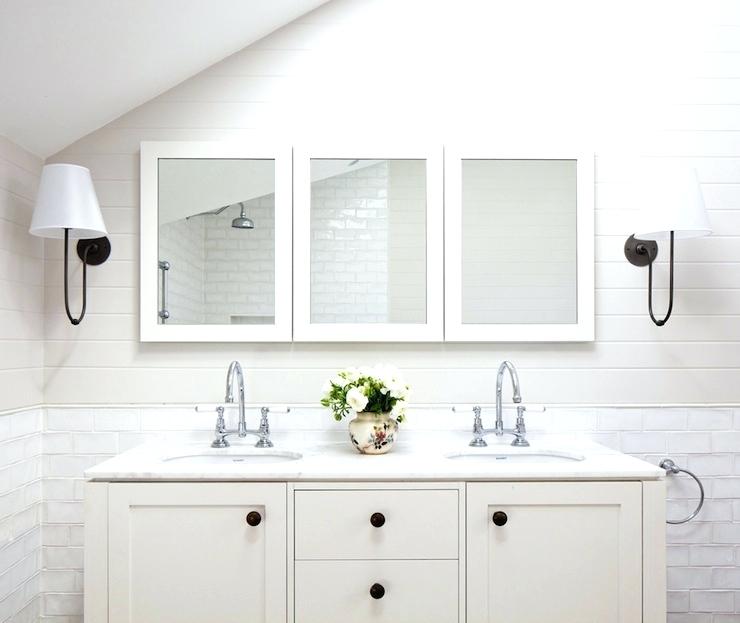 Mix materials
You don't need to stick to the same material. In fact, blending materials in your cottage bathroom can give your bathroom an extra touch of casual elegance. Try mixing materials like glass, porcelain, painted wood, and marble. Remember to stick to a colour palette when choosing different materials to avoid overwhelming the bathroom. For example, white ceramics with blue and white tiling against pale blue walls will create an airy beach vibe.

Decorate with found objects
When creating a cottage bathroom, there's no reason to splurge on décor. Use found objects as art. For example, pieces of barbed wire from an old fence can become a beautiful piece of bathroom art when hung on a wall horizontally. Plus, the weathered and worn pieces of barbed wire contrasts more smooth surfaces like polished marble countertop and works well in the bathroom atmosphere, Houzz says.
Adding old paintings is another way to decorate bathroom walls. Paintings can add character a cottage bathroom – as long as your pieces aren't valuable heirlooms. It's also a great way to add some deeper tones of colour to the room if you have lighter surfaces throughout the bathroom. If you don't have unused paintings in your home, you can check out a nearby thrift store for unique art pieces.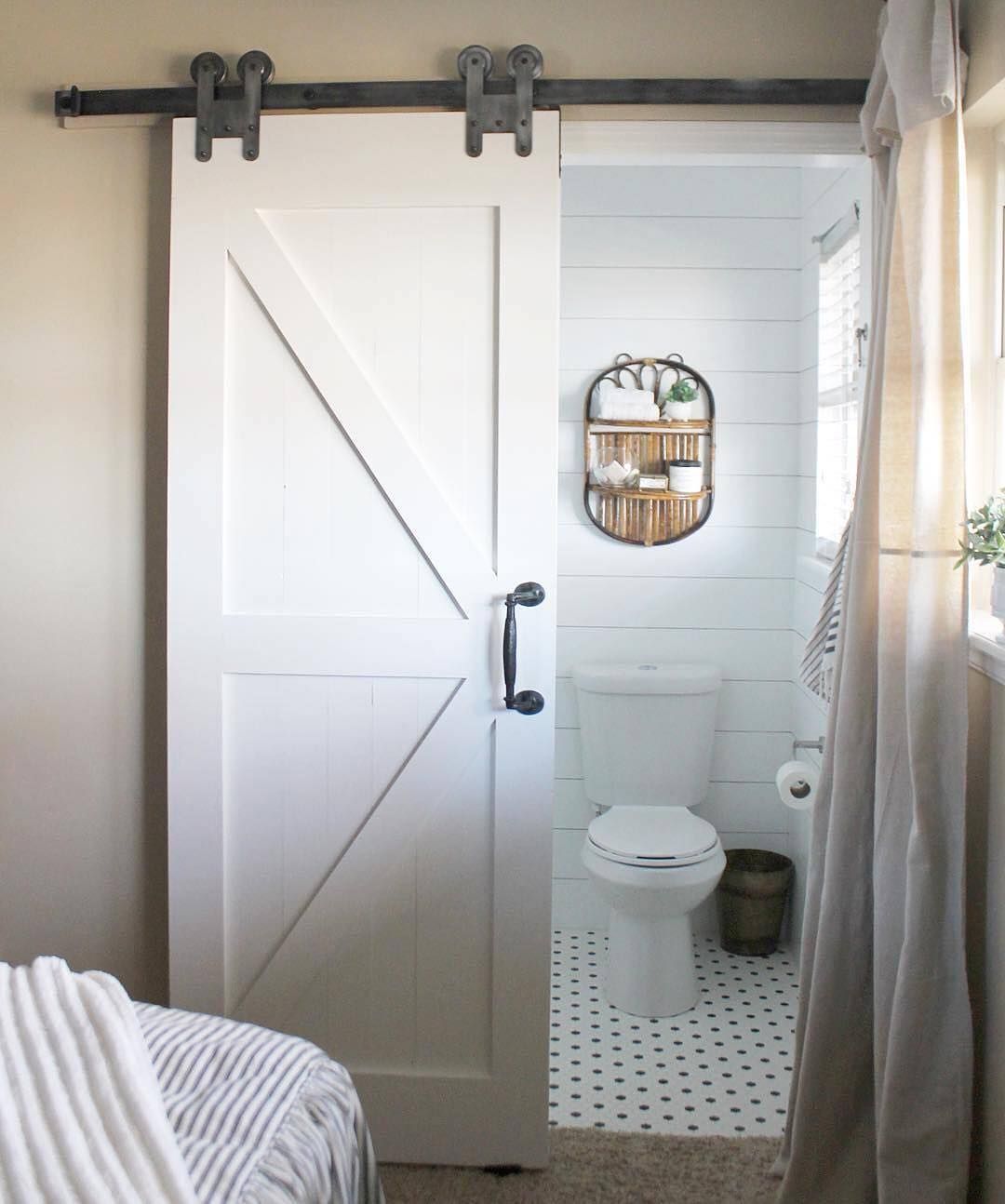 Complete the look with sliding barn doors
Rustic bathrooms or cottage bathrooms look great with sliding barn doors on a wall-mounted track. Find a door with paneled details and a white finish to add character and match the rustic features of your cottage bathroom.
Ready to turn a boring bathroom into a cute cottage bathroom? Start by visiting a Vague & Vogue showroom. We have everything you need, including faucets, toilets, and showerheads to begin your bathroom renovation.