Sleek stainless steel appliances can elevate the style of your kitchen. But what about bringing metallic decor into the bathroom? Sure, you can install shiny bathroom faucets and fixtures, but there is so much more you can do with metal in your bathroom!
Instead of relegating metallic finishes to your bathroom fixtures, why not include them in your bathroom decor? From metal tiles to rustic metal wall art, there is so much you can do with a bit of inspiration (and spray paint).
You can transform your bathroom with industrial accents, or bring in some glitz and glam. The final vibe of your bathroom depends on the metallic finishes you choose. From industrial chic to glitz and glam, nothing is off-limits with the addition of metal!
Now, let's take a look at some of the different metallic decor options available to you.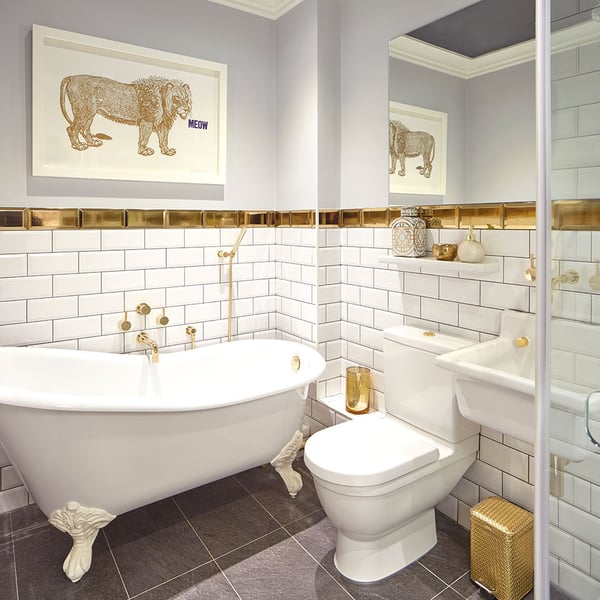 Glitz and Glam
When you think of metal in the bathroom, you probably think of stainless steel or silver accents. This bathroom goes against the trend, and heavily features gold accents. From the sink faucet to the accent tiles to the gold leaf artwork, this bathroom is nothing short of luxury.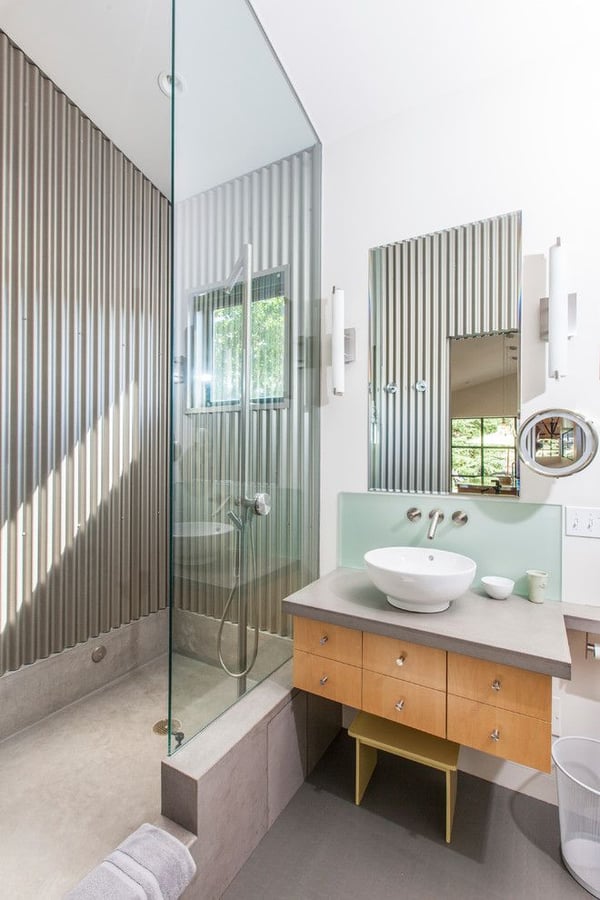 Reclaimed Style
Do you dream of living in a converted loft full of reclaimed wood and metals? Well, this look is perfect for you!
This walk-in shower uses concrete and corrugated metal to bring an industrial flair to its California home. The glass shower wall opens up the space, making it feel more welcoming.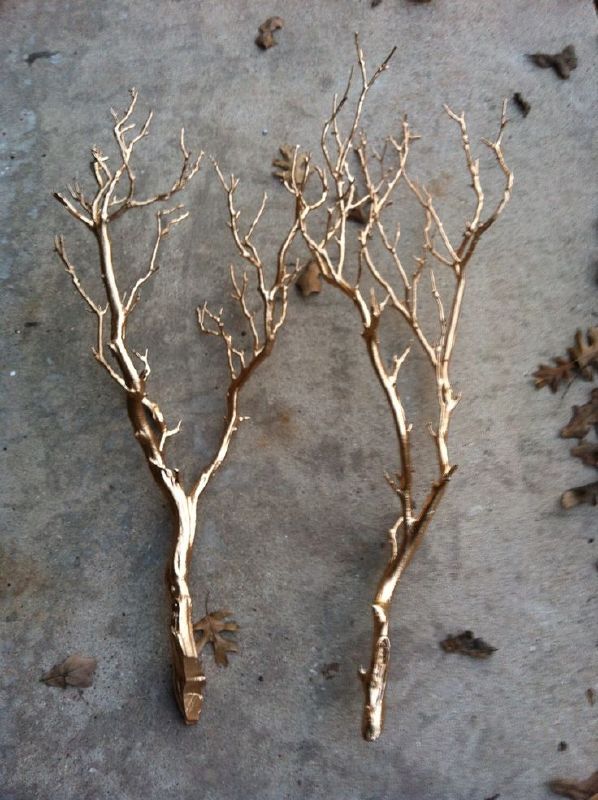 Natural Accents
If industrial or modern decor isn't your style, don't worry! We have a metallic accent idea for you. You've probably seen this concept all over Pinterest, but it's popular for a reason.
To bring a bit of nature into your bathroom, head to the store and pick up a can (or two) of metallic spray paint. Then, check your backyard for a nice branch that has fallen off a tree.
Set up a space outside to paint your branch, and get to work! You can use twine to hang the branch on your wall, or collect a few smaller twigs and put them in a vase.
Rustic Chic
Does your interior design style lean more towards farmhouse and rustic chic? If your answer is yes, this bathroom is perfect for your home.
Like the reclaimed bathroom we featured earlier, this bathroom includes corrugated metal and wood. But that's where the similarities stop. This bathroom would look right at home in a trendy log cabin or mountain home. It features a live edge wood vanity and a basin sink to match.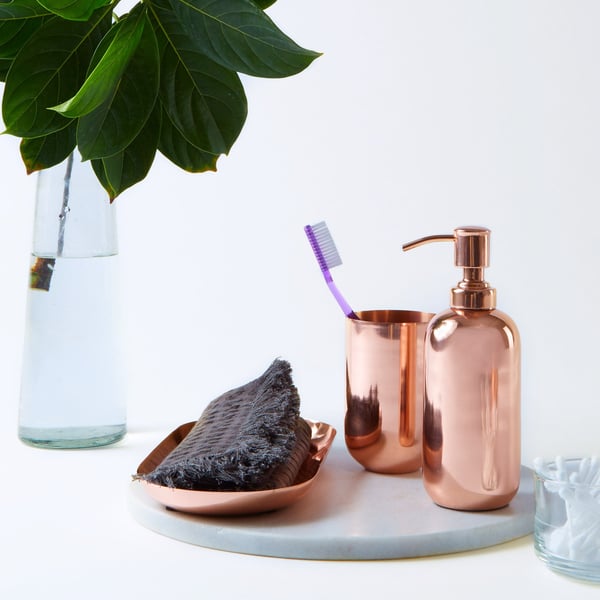 Trendy Copper
Bright metals like copper and rose gold are on trend these days, so why not bring them into your bathroom decor? Instead of committing to a new copper sink or faucet, pick up some copper accents for your bathroom. You can also find copper wall art, which looks great against a white or light grey backdrop.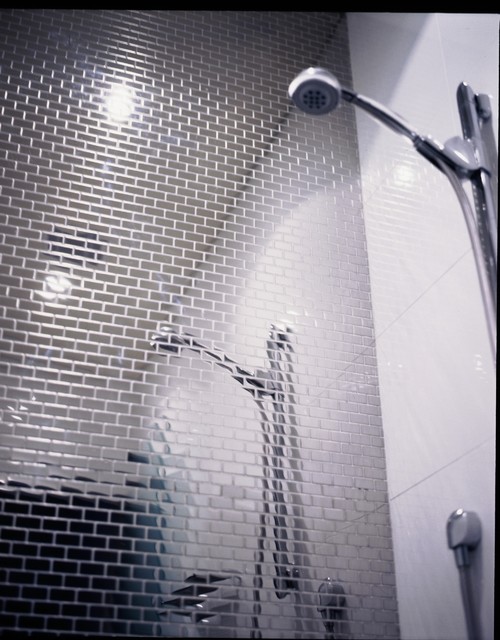 Metal Tiles
Who says that bathroom tiles have to be light and airy? This bathroom uses metal tiles to create a modern, clean space.
Stainless steel tiles are quite easy to clean, which is perfect for a busy family or often-used shower. If you're into the futuristic look, lining your shower in steel tiles is a great way to bring your bathroom into the next century.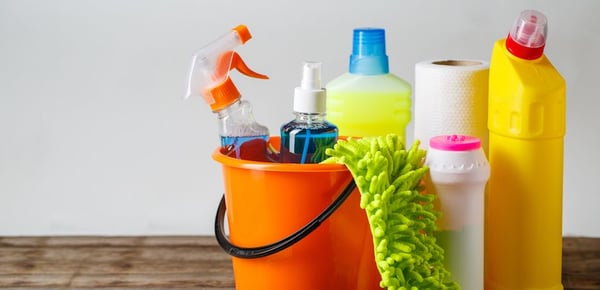 Cleaning Metal Tiles
If you are used to cleaning ceramic tiles in your bathroom, you may need to change your routine if you install metal tiles.
Treat your metal tiles like your favourite saucepan. This means using warm water, dishwashing detergent, and a microfibre cloth to tackle everyday cleaning. Using a microfibre cloth will help avoid streaking, which can appear on metal surfaces.
If you live in an area with hard water, you may need to do a little extra work. Take care of calcium stains with a homemade paste of baking soda and water. Apply your paste to the stains and rinse with warm water!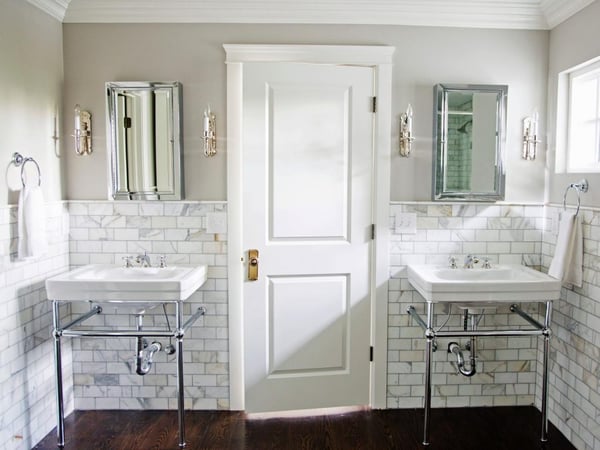 Ideal Backdrop
When you add metallic accents to your bathroom, you want them to be the centre of attention. Consider choosing a neutral paint colour for your bathroom walls, like off-white or light grey. This will help you metal accents shine, and keep your bathroom from feeling too busy.
---
Are you ready to bring metal into your bathroom design? Head over to your local Vague & Vogue showroom, and one of our consultants will be happy to help you choose the perfect pieces for your home.