Most of us keep plenty of products, tools, and toiletries in our bathroom. Everything in your bathroom needs a proper space. This includes bulkier items like bath towels and extra toilet paper to tiny pieces such as cosmetics and hair accessories. This is where bathroom cabinets come in.
However, while bathroom cabinets are meant to help our items and make our bathroom more organized, they can often become a jumbled mess. Here are eight ways to organize your messy bathroom cabinets: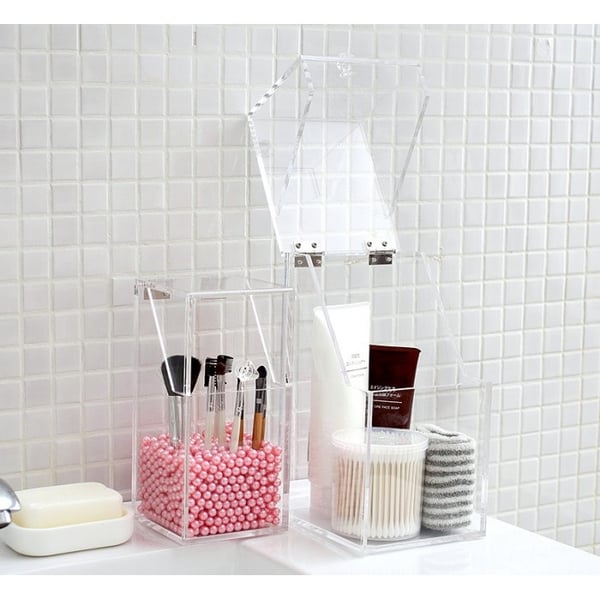 1. Use see-through storage
See-through containers are crucial for bathroom storage. Whether they're on bathroom countertops or in bathroom cabinets, clear acrylic, plastic, or glass containers are the perfect storage solution. Since you can easily see what you're looking for without digging around, they allow for easy grab-and-go.
Pair your see-through storage with risers. Risers will allow you to double your storage space and keep smaller items easy to see and grab out of bathroom cabinets.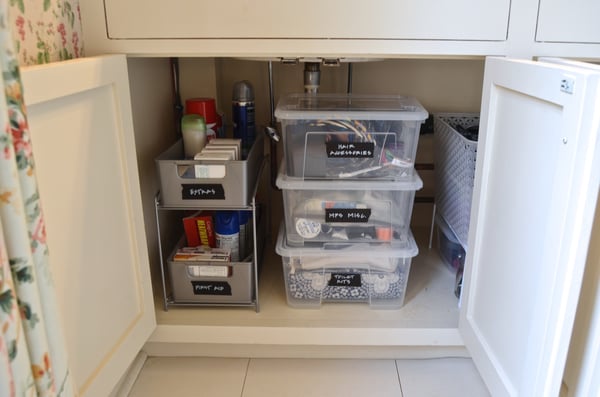 2. Take advantage of under-sink space
The space under a bathroom sink is one of the most spacious storage areas in a whole bathroom, especially for tiny bathrooms. You can use this space to store anything and everything, from containers full of toiletries to blow dryers and cleaning supplies.
To take advantage of this area, bring in a voluminous bathroom organizer cabinet with a two-tier pullout shelf, BHG recommends. Then, use narrow shelf glides, which you can place past plumbing to allow space on the lower level for taller bathroom supplies. To keep things visible in this dark space, add adhesive undercabinet lighting.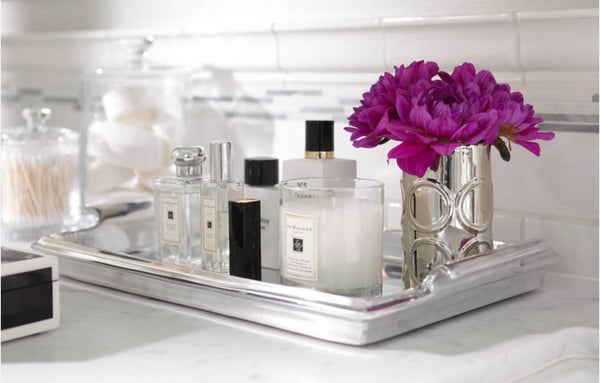 3. Give trays a try
Use labelled trays within a countertop tower or linen towel to hold personal products, BHG suggests. Trays will help identify shared shelf shape, and the shallow containers will keep everything you store inside in sight, so it's easy to grab and go. A vinyl liner will prevent the toiletries inside from being tossed around.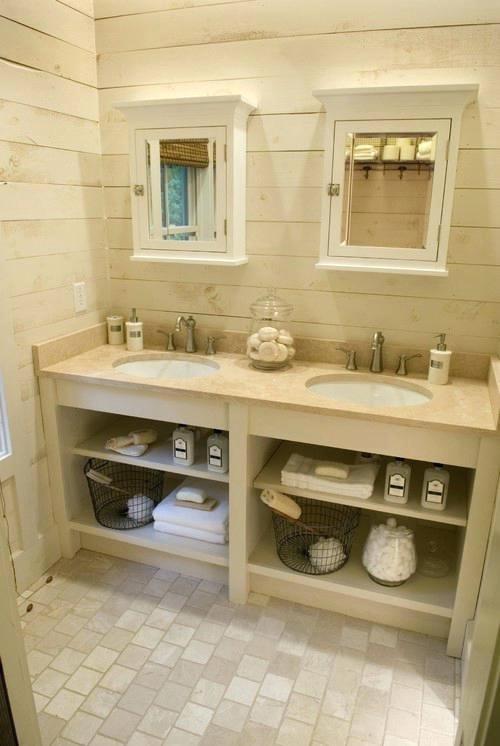 4. Remove the doors of your cabinets
By removing drawer fronts in your bathroom vanity, you expose your bathroom cabinets and storage space to leave open shelves allowing for easy access to your goods. This also divides the sink area into different sections or zones that can be assigned to each specific person.
Try introducing showcase baskets into these spaces and/or trays to sort and label your products. After all, without the cabinet doors, your storage will be out in the open!
5. Divide up your drawers
With bathroom cabinets and bathroom vanities often come drawers. Bathroom drawers, more often than not, tend to become a catchall spot for a bunch of different products, toiletries, and containers. To keep everything neat and tidy, try using an expandable cosmetic drawer organizer that fits in a shallow drawer. This can take the place of bulky cosmetic bags, HGTV says.
Cosmetic drawer organizers will have different sized compartments, perfect for organizing all your makeup goodies from lipstick and blush to eye shadow and powders. The different compartments will make it easy to instantly find what you're looking for and keep your bathroom drawer organized.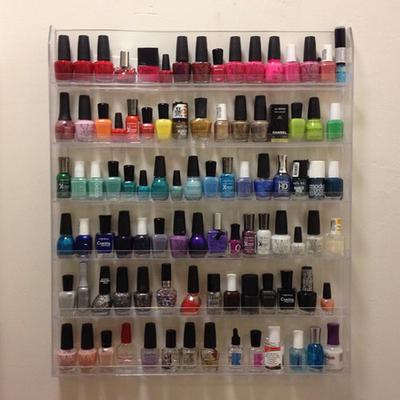 6. Stick your stuff up
If you have doors on your bathroom cabinets, take advantage of that bathroom real estate. To maximize the inside-the-door space, hang a magnetic knife strip or adhesive containers inside the door.
You can use the magnetic strip to stick metal tools, such as those for your nails, and bobby pins to keep everything organized and easy to grab. You can also store different nail polishes and makeup in acrylic holders you've stuck to the door.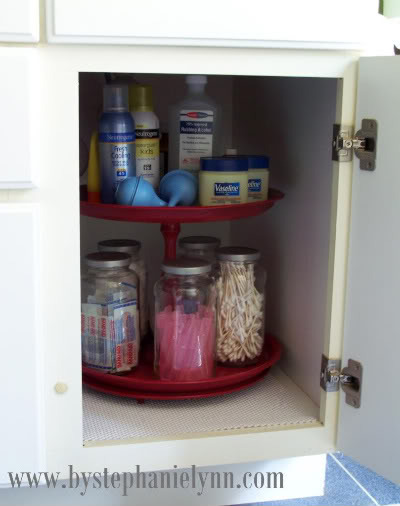 7. Find some swivelling storage
Deep bathroom cabinets make it easy to access seemingly impossible and are often hard to reach into. So, to fix this problem and organize your messy bathroom cabinets, use a spinning turntable to organize items.
Consider filling glass jars with disposable items you often use and storing the jars on a Lazy Susan. Create labels for the jars with materials you have on hand to better organize your goods.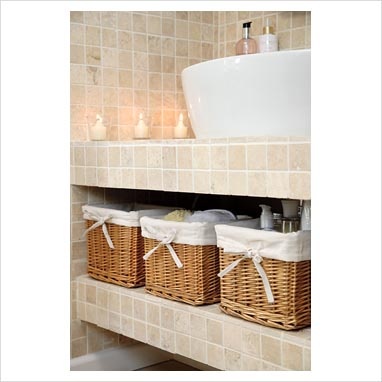 8. Baskets, baskets, and more baskets
For bathroom supplies of all shapes and sizes, there is surely a basket that can fit it and make your bathroom organization much better. Sturdy wicker baskets are always a great choice for organizing your bathroom shelves, closets, and cabinets. They can hold everything from extra linens to shampoo and soap. Keep one in a shelf by an outlet to hole all your hairdryers and other styling tools!
Baskets are an inexpensive way to organize and conceal items you don't want on display. Use simple labels such as paper tags with strings to keep objects easy to identify.
---
If you're looking into bathroom remodelling, or just wanting to clear out and reorganize your messy bathroom cabinets head to your nearby Vague & Vogue showroom.
You can check out the brands we carry, our available products, or speak with one of our industry professionals about your kitchen and bath or renovation concerns.