There's nothing like a hot shower or bath on a cold winter's night, and so it is usually tempting at this time of year to want to remain ensconced in the warmth for as long as possible. A cozy bathroom can be inviting and help soothe away any winter blues. Some people like to enjoy a long soak in the bathtub or a hot shower using soap scented with essential oils. Yet if your bathroom is not the most inviting or aesthetically pleasing room in the house, you will be less inclined to want to spend time there. With a few easy upgrades and changes to the space, you can bring it to another level and help it become a room all about self-care.
Consider a standalone tub
Transforming your bathroom into a spa is a bit much for even the most adventurous of DIY-fanatics. Instead, consider adding one or two elements to give the area a more luxurious feel. A standalone tub immediately brings a unique focal point to the bathroom, makes it feel more spacious and can be a work of art in an otherwise functional room. Houzz presented some design inspiration by highlighting a collection of different tubs, from models with claw feet - which would generate a vintage vibe - to some which were more geometrically styled, which would give the room a modern, industrial aura. To find the right tub and faucet combination, it can be helpful to speak with professionals at a kitchen and bath showroom. No matter what look you select, it will be an impressive part of your bathroom.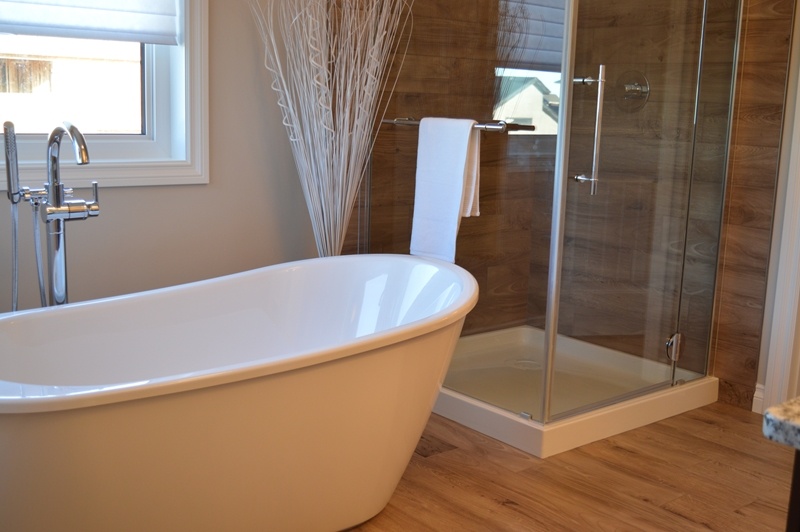 Redecorate in warm colours
Keep the bathroom inviting all year round by adding a new coat of paint to the walls and perhaps even the bathroom cabinets. But pick a warm shade, a Property 24 blog post advised, like an orange, a soft yellow or even a deep red, if you are partial to ruby shades. You can also decorate with colour accents like a new rug, new towels or even artwork, if you would prefer not to break out the paint.
Keep the projects easy
If you worry that a bathroom renovation will take too much time, you can focus on smaller changes, said Stylecaster, which featured its suggestions for endeavours that could be completed over the course of a weekend. Change up the wallpaper on one surface only to provide an accent of color, or swap out the hardware on your bathroom cabinets for something more attractive and fresh. If your shower is looking cluttered, the source said, take the time to clean out old shampoo bottles and other paraphernalia that may have accumulated over time. Then, once you can better see the area, you may decide to install a rain shower head for a luxurious bathing experience. Finally, adding a heated towel rack can make all the difference; there's nothing like bathing in the heat and wrapping up in a deliciously warm towel.
It can be a fun early winter project to making your bathroom more comfortable before it becomes too chilly. After some small changes, you may decide that there are larger upgrades to tackle over the colder months, which will certainly give you something exciting to do when it is not possible to spend time outside.